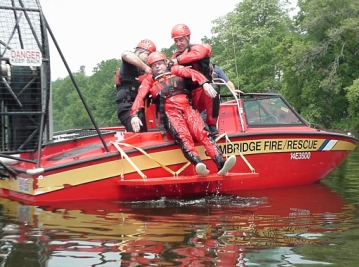 The 30 + years of Dr. smith's exprience as an expert in boating/swimming litigation is based on his extensive background in teaching subjects such aquatic safety, accident prevention, water rescue and the field assessment/stabilization of hypothermic near-drowning victims. He has also been retained in cases involving commercial vessel passenger injuries, Jones Act litigation and deaths aboard inland towing vessels.

var _gaq = _gaq || []; _gaq.push(['_setAccount', 'UA-33425288-1']); _gaq.push(['_trackPageview']);
(function() { var ga = document.createElement('script'); ga.type = 'text/javascript'; ga.async = true; ga.src = ('https:' == document.location.protocol ? 'https://ssl' : 'http://www') + '.google-analytics.com/ga.js'; var s = document.getElementsByTagName('script')[0]; s.parentNode.insertBefore(ga, s); })();
Dr. Dave Smith is an honors graduate of the U.S. Coast Guard Academy. He served as a Coast Guard officer for 21 years, retiring as a Commander in 1981. His service experience encompassed numerous shore and ship commands, plus Search and Rescue, Aids to Navigation and Boating Safety duties. His last assignment was as Chief, Boating Safety Division, Second C.G. District, St. Louis, MO. His work in improving aquatic and boating safety has been repeatedly recognized in a number of national and international awards, recognitions and citations. Dr. Smith has been actively engaged in water rescue/safety since his teen years as a life guard, Eagle Scout and American Red Cross Water Safety Instructor.
Dr. Smith's degree in Naval Science is similar to a degree in naval engineering, thereby permitting his testifying in matters involving the design, construction, maintenance and operation of vessels.
His M.Ed. allows his speaking to matters involving education, training and behavior. Dr. Smith's Ph.D. in Education is focused on educational psychology.
By bringing all of the foregoing aspects of his military career, academic and professional experience to a law firm's litigation, he provides a comprehensive source of support and references.